Intutive Guidance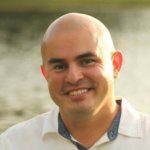 Short Business Description:
Specializing in Reiki, Energy Healing, Intuitive Readings and Astrology.
Long Business Description:
Fractal Healing is here to offer holistic services designed to hold the space for your personal healing. We specialize in Intuitive Readings, Angel Therapy, Reiki, Shamanic Energy Work, Astrology and Guided Meditations. Our Purpose is to empower you on your journey back to spirit. Founder and Practitioner, Will Nicholls, is an Intuitive Energy Worker who dedicates his life to serving others, and helping direct them on the path back to wholeness. From Meditations designed to address and deal with touchy areas such as self-love, anxiety, depression, and trauma, to intuitive readings meant to help redirect you on your life path and connect you with heaven. This Heartfelt practice works with what it is you need! Let us hold the space as you heal your soul, one step at a time.