Healing
Short Business Description:
Reiki Master
Registered Massage Therapist w/medical acupuncture
Long Business Description:
I have been a massage therapist for 20 years and currently finishing my Reiki Master training. Over the last few years my practice has grown more diverse with focus on the energetic aspects of healing by incorporating acupuncture and Reiki . I help my clients understand their physical pain and it's connection to deeper emotional and energetic blocks so that they can be released and cleared using acupuncture needles where needed and gentle touch along with sounding. I provide a safe space for inner child exploration and radical self compassion and love.
Business Address:
1 Mortimer Avenue, Toronto
M4K1Z7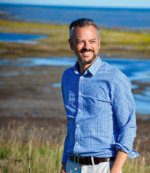 Short Business Description:
We provide Hypnotherapy and Holistic Counseling services through online sessions to clients globally.
Long Business Description:
We use a wisdom-informed approach to both our Hypnotherapy and Holistic Counseling sessions to help you achieve the transformation you seek. We draw from Eastern philosophy and spiritual traditions to bring you rapid and expansive shifts in perspectives, while using the power of hypnosis to guide you to heal trauma and to reprogram your subconscious mind so that it supports you in your empowerment, your autonomy, and your evolution.
Business Address:
120 Carlton Street
Toronto, ON
M5A 4K2