Hypnosis
Short Business Description:
I help people live their best lives, finding their joy and bliss in life so that they enjoy and live life.
Long Business Description:
Hypnotherapy and NLP practice
Short Business Description:
Deepen the connection to your body to unlock its wisdom
☀️Intuitive Guidance
☀️Regression Therapy
☀️3 Month Circle – Reclaim Your Intuition
Long Business Description:
I come from a lineage of healers, and have been called into service as a Guide in this lifetime. I am a certified Hypnotherapist and trained Clairvoyant. I have dedicated my life to supporting the positive transformations of those around and working with me.
Like most people who were meant to help others, I have emerged from an adverse childhood, and the resulting repetitive patterns and karmic loops. I have done over a decade of intensive work to integrate my inner child, untie the bonds of other people's stories, and heal ancestral trauma. Your journey will empower you to become your own healer and master your intuition.
​
​
1-1 Guided Higher Self Journey – $180
Intuitive Guidance Session – $120
3 Month Program – Reclaim Your Intuition – $380
Business Address:
Toronto (sessions are at client's home on Zoom)
M6H1Y6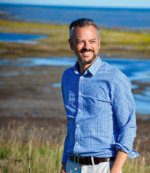 Short Business Description:
We provide Hypnotherapy and Holistic Counseling services through online sessions to clients globally.
Long Business Description:
We use a wisdom-informed approach to both our Hypnotherapy and Holistic Counseling sessions to help you achieve the transformation you seek. We draw from Eastern philosophy and spiritual traditions to bring you rapid and expansive shifts in perspectives, while using the power of hypnosis to guide you to heal trauma and to reprogram your subconscious mind so that it supports you in your empowerment, your autonomy, and your evolution.
Business Address:
120 Carlton Street
Toronto, ON
M5A 4K2